Wall Weapon Storage Cabinet
Our organization has set a standard in offering a Wall Weapon Storage Cabinet to our valued customers. These offered Wall Weapon Storage Cabinets make sure the protection of stored weapon and documents other than valuable items stores in the cabinet. Our ranges of cabinets are accessible at the most appropriate market ranges. Manufactured Wall Weapon Storage Cabinets are mainly utilized in office, schools and industrial office.
These storage cabinets are hugely known for the toughness and strong nature. We are manufacturing the cabinet by utilizing the top grade substance under the supervision of expert professionals in harmony to industry set norms and parameters under strict quality check supervision. We have cut an exceptional specialty in the business, inferable from our quality driven methodologies and auspicious conveyance of items.
Unrivaled Features of Wall Weapon Storage Cabinet:
Single-Capacity Stock Shelf
Single-Capacity Barrel Saddle
8-Capacity Pistol Pac & Mag Storage
Single-Capacity Stock Saddle
4-Capacity Horizontal Mounts
6″W Magazine Box
Wall Weapon Storage Solution
We are broadly renowned as one of the trusted organizations affianced in manufacturing, supplying and exporting a superior quality of Wall Weapon Storage Solution. Our offered weapon storage solution are used to store the guns, long guns, knives, ammunition, and various other weapons more safe and secure. To make sure of the long shelf life of the weapons, we are considering the utilize of the wall mounted weapon storage lockers as a secure space for storing military firearms. Besides the offered storage solution is attached to the wall, the valuable floor space is conserved and can be utilized in a more productivity capacity. Notwithstanding a wall mounted weapon storage locker, we additionally have ordnance arrangement shipping holders for when weapons should be transported starting with one place then onto the next.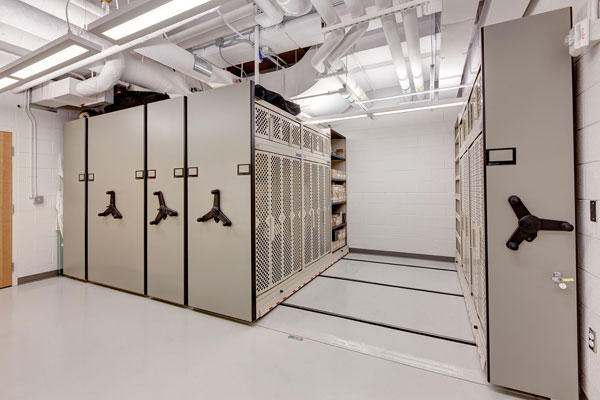 Wall Weapon Storage Racks are open with and without locking alternatives and as independent racks or on high limit space sparing arsenal storage systems. We are outlining and introducing the military and law authorization weapon storage racks for ordnances and other storage applications. We surely understood as the main manufacturer and provider of Wall Weapon Storage Rack, as the offered secluded rack is expandable weapon storage and further the offered accessory racks are very much intended to be flexible and suit most kinds of little arms that are utilized as a part of secured zones. Our manufactured Wall Weapon Storage Rack guarantee that a colossal assortment of weapons, from guns to long firearms, that can be kept open, secure and good to go put. We are exceedingly perceived for passing on the solicitations inside the stipulated era as we have sensational travel office. To keep up fantastic standards, we confirm that the game plan of things is stayed cautious with most extraordinary ability. We keep the things all around stacked with a particular true objective to keep up a key separation from any damage.