Manufacturer of Flammable Storage Cabinets
Maxstor is the brand name flourished in the market as a leading manufacturer, exporter and supplier of Flammable Storage Cabinets. We are manufacturing these Flammable Storage Cabinets, Industrial Safety Cabinets that are built to safely store containers of flammable liquids. Keeping the flammable liquids close to the work area in a safe and organized way while limiting employee exposure with our offered flammable materials storage cabinets. Our offered cabinets are designed to meet safety necessities for the storage of flammable liquids. We are even offering smaller compact cabinets, Industrial Storage Racks, Boltless Rack, Tool and Die Storage that are convenient where space is limited.
Flammable Storage Cabinets are intended to store an assortment of explosive fluids, paints, pressurized canned products and solvents. Littler cupboards enable solvents to be put away at worksite areas sparing exorbitant outings to a focal storage space.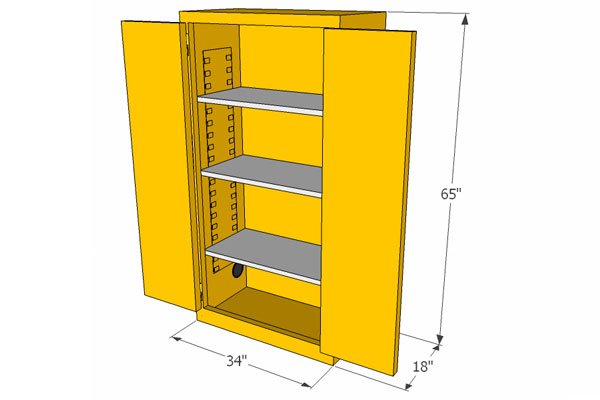 Our most famous Industrial Safety Storage Cabinets include models by the main makers. For safe outside capacity, attempt one of our Flammable Storage Cabinets. With a welded outline, a combustible fluid stockpiling bureau holds chemicals, paints, mist concentrates, and solvents
Unrivaled Features of Flammable Storage Cabinets:
For safe storage of flammable chemicals indoors
Ventilation ports
Spillage retention
Adjustable shelves
Secure lockable doors
From low level to 90 minutes fire protection
Safety signage fitted as standard
Wide range of sizes Bench top, under bench and free standing